I'm looking for a job
We're always on the lookout for energetic and hardworking people to join our team. We offer a range of supported employment options through Mylestones Solutions, with full-time or part-time positions, award based wages, on-the-job training, traineeships or internships and, most importantly, a safe, supportive and inclusive working environment.
Learn more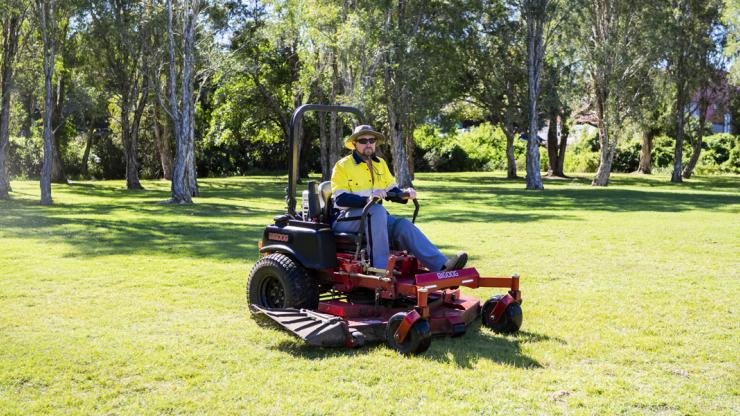 I'm looking for garden maintenance
Our Garden Crews cater specifically to businesses and corporate clients and can help with lawns and landscaping as well as minor property maintenance and handyman services.
Learn more
Mylestones Coffee Carts
Our Mylestones Solutions coffee carts create employment opportunities for Queenslanders with barriers to work. Our two coffee cart crews currently service the Gold Coast and Sunshine Coast. To find out when one of our coffee carts will be roasting near you, or request one for an event, send us an enquiry.
Enquire now
About Mylestones Solutions
We are a local Disability Social Enterprise and Australian Disability Enterprise working in Brisbane, Townsville, Cairns, Hervey Bay, Bundaberg, Maryborough, Gladstone, Toowoomba and the Gold Coast.
When you work with us, you help provide sustainable employment opportunities for people with disabilities.
Need a quote?
We would love to keep your business looking it's best. Whether you need the lawn mowed or the hedges trimmed, get in touch!
Request a quote
Contact us or request a quote
For more information about our services, please call us on 1800 275 753 or