Why use Mylestones Solutions?
We offer flexible and quality services at a competitive price. From lawns and landscaping to minor property maintenance, we'll work with you to keep your business or property looking its best.
We're an Australian Disability Enterprise and Disability Social Enterprise, which means when you work with us you're providing sustainable employment opportunities for people with disabilities. Giving back to the community, while getting a quality and affordable service - it doesn't get much better than that.
Contact us
What is a Disability Social Enterprise?
A Disability Social Enterprise is a business that employs people with disabilities and offers opportunities for them to connect and contribute to their community. Often, employment opportunities for people with disabilities can be limited. But at Mylestones Solutions we're committed to changing that.
Contact us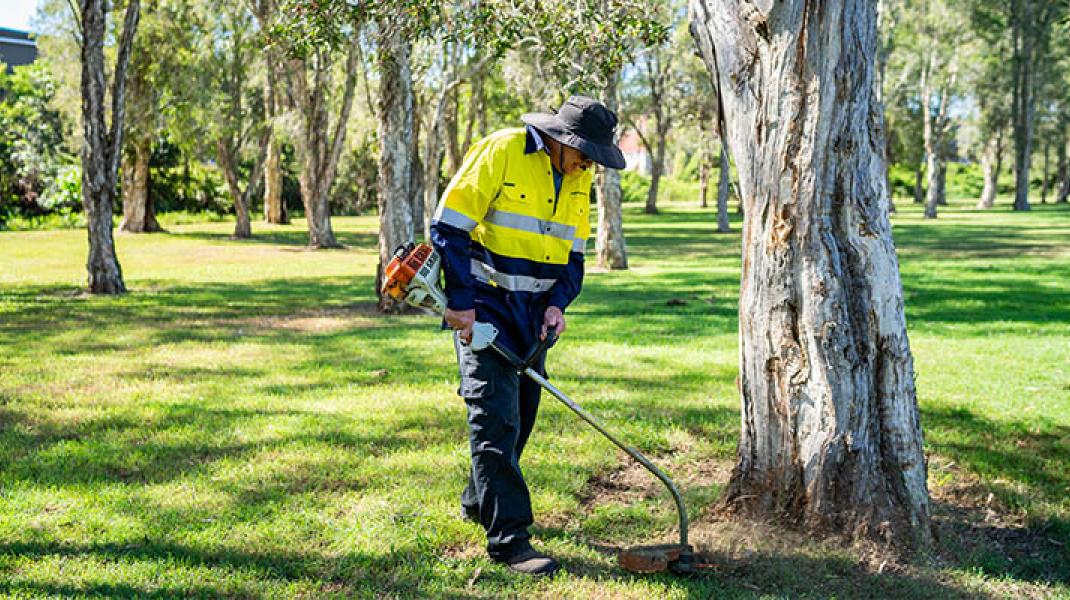 When you choose us
We employ over 45 people with disabilities and we provide each and every team member with on-the-job training and a skilled support worker so that they have the skills to do a great job.
When you choose Mylestones Solutions, you're choosing to empower people with disabilities by providing sustainable employment opportunities.
Contact us or request a quote
For more information about what we do or if you'd like to request a quote, please call us on 1800 275 753 or